TRAVEL LIGHT - IF YOU MUST!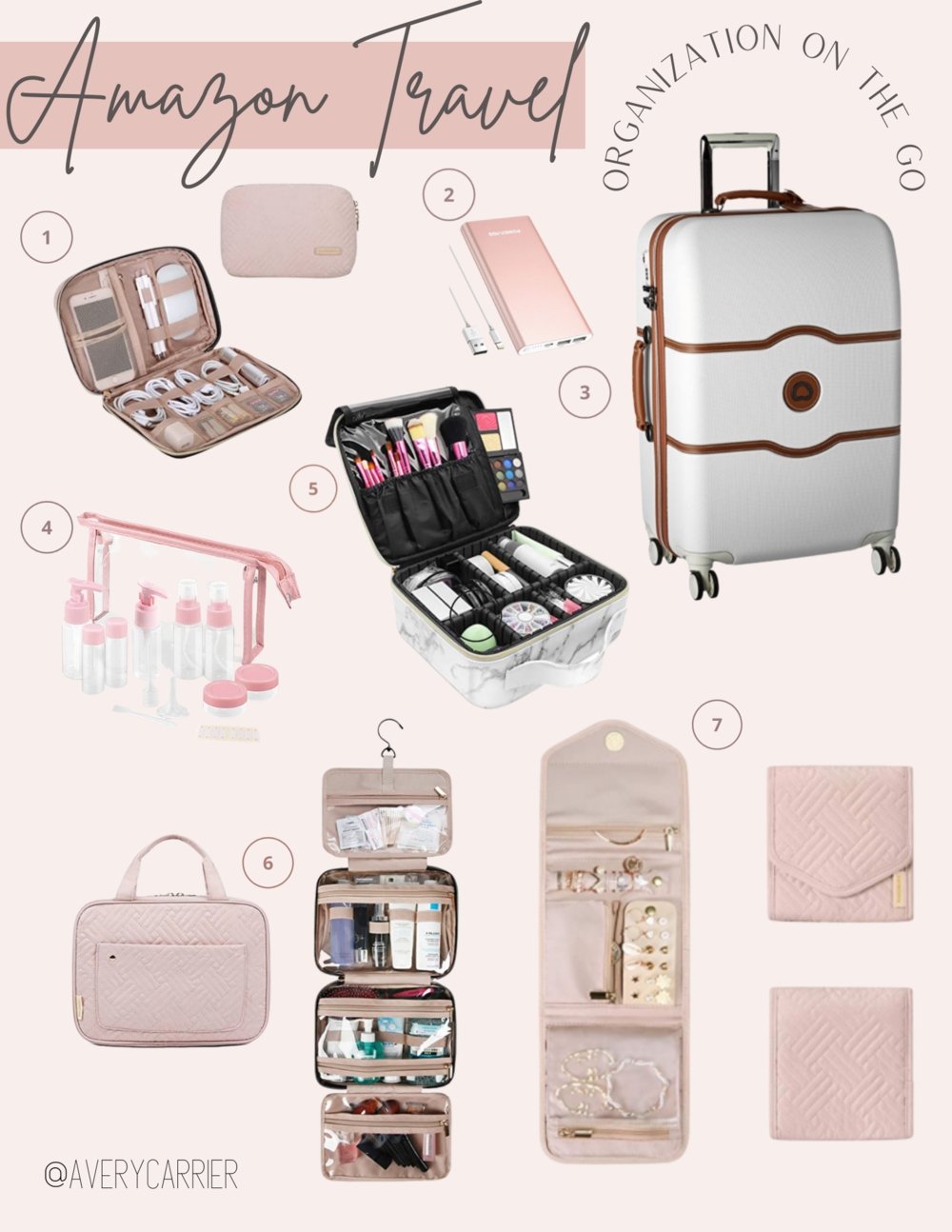 TRAVEL ACCESSORIES - MUST HAVES TO KEEP YOU ORGANISED
We all love traveling when we have a good travel bag and a good partner. Getting off the monotony of our daily lives and exploring new places is something we all crave. Traveling is a hobby and even a passion for many individuals and families, and that is why you need to take care of your luggage when you are traveling. But as we travel more and more, we realize how important it is to be prepared, to travel as light as we can, without compromising on our needs.
If you are a serious traveler, you will need a set of well-selected travel bags for your journey. What kind of travel bags should you choose? How do you choose a travel bag? Let's take a look at the traveling bags in the market and the functions of different travel bags in Pakistan. In this way, you can determine which travel accessories suit your needs.
PACKING CUBES - THEIR NEED?
Traveling can be stressful, and we want to make sure we don't bring any unneeded baggage with us. The problem with this is we tend to pile on lots of clothes and other things we think we need, however, in reality we need much less. Hence, planning is essential before any travel. After planning part, comes the packing. We need to have appropriate packing cubes and packing bags to ensure our luggage stays in shape and organized. A well sized travelling bag which is not that heavy and has the right sized compartments is what is required.
The luggage you carry with you will make your trip far less enjoyable when it is in bad condition or does not contain everything you need, especially the requisite cosmetics and clothes. Selection of appropriate Carrying bags is therefore of foremost importance. Luggage must have a good cosmetic bag for carrying all necessary travel accessories including toiletries, cosmetics, socks, lingerie etc.
A good travel bag is always a good investment to make. More so in Pakistan where the travel bag price in Pakistan is fairly reasonable.
What Qualities to Look for In a Travelling Bag?
 Here are few qualities that a good travelling bag must have. These include:
Durability: A good traveling accessories bag has to be made from a durable material that will not easily tear.

Comfort: A good traveling bag has to be comfortable to carry around. It has to have a padded back and a waistband. The shoulder straps have to be padded as well.

Organized stuff: A good travel bag/ cosmetic bag should have plenty of space for everyone to keep or place their cosmetics or any of the self-grooming tools.
MULTIFUNCTIONAL: Travel bags should be multifunctional especially when it comes to keeping stuff like containers that need to be placed upright.
CONVENIENCE: The toiletry bag should be easy to fold and has to be easy to carry, lightweight, or maybe it has a hanging hook or a top handle.
COSMETICS AND TOILETRY BAGS IN PAKISTAN
Some of the recommended cosmetic and toiletry bags in Pakistan are:
Most of the time, when we travel, we do not bring only one bag. We usually carry all of our belongings in a single piece of luggage so that we easy at airports! But if you have an important trip coming up very soon, it might be worth it to invest in a Drawstring storage bag so you can keep your stuff organized on your travels.
This storage bag helps you with the storage of the clothes, quilts and to organize other stuff along with your whole luggage. It is made up of strong Durable material that is convenient as well as waterproof.
Size: 45x45x84 cm
Portable Cosmetic bag/ Travel storage suitcases are lightweight and easy to carry. They are very durable, and you can carry your makeup with you wherever you go. These bags are very popular both in Pakistan and abroad as they have a lot of space where you can keep your makeup or any grooming or bathroom accessories.
They are durable as one of the good qualities of the traveling bag.  Talking about the material, then they are made up of Polyester along with a double zipper the smoothly slides across the way. It is water-resistant and wipe clean that lasts long.
CAPACITY: 24*10*18 CM, well to organize your travel makeup/grooming/bathroom shower accessories, etc.
Travel bags for men are designed specifically for outdoors, family traveling, or for some office duty work to carry their kinds of stuff with. Foldable hanging waterproof bags are meant to make anybody's traveling convenient and comfortable by handling and organizing all of the accessories, cosmetics, and necessities without having to put everything in an ill-mannered way to get all the stuff one needs.
This travel bag is constructed out of flexible materials that will not warp or break easily. - It provides individualized storage space for your personal grooming needs with exceptional detail to convenience versatility and style.
The main compartment features a clear partition allowing separation of different items from each other, with multiple mesh bags providing the ability to organize lipsticks, brushes, etc. While the outside rear pocket can be used to store small shampoo bottles or other toiletries depending on your preference without the fear of damage.
Material: Polyester
Size: 21.5 *16 6 cm
Insulated Canvas Picnic Bag | Lunch Box with Lined Reflector for Hot & Cold
This insulated canvas bag is a stylish yet charming canvas bag for carrying meals while out and about during the day. The certified lining inside is created to maintain the proper temperature of your lunch, ensuring that you stay comfortable while running errands throughout your busy schedule. Moreover, the strong outer layer is waterproof and stain-proof - keeping beauty in style!
These are durable and reliable bags that are produced with high standards of quality; to bring you the best from all over the world at unbeatable prices in Pakistan!
 Dimensions: 19cm x 13cm x 21cm