Serving Sehr and Iftar in Ramazan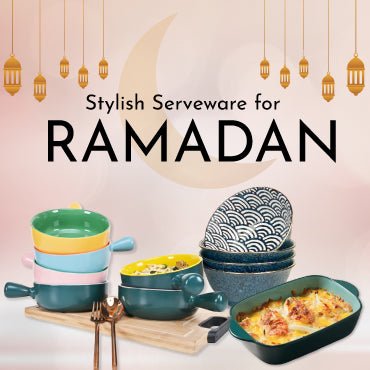 Ramadan is known to be the month of blessings. In this sacred month, muslims around the world fast during for 29-30 days. Only two meals are eaten during this whole month, one is sehari before dawn and another iftar after sunset. This article will quote amazing Ramadan recipes along with facts that can make serving Sehr and Iftar in Ramazan easy for you. All the below-mentioned factors will help you reconnect with your morals and keep you healthy throughout the month.
Iftar Recipes:
Following best Iftar recipes 2022 are not only easy to make but they will also make your guests and family member go crazy with the deliciousness. We highly recommend them for Iftar parties:
Potato Cheese Balls:
Ingredients:
1 large potato.
Pizza Cheese (150 grams)
Cilantro (1 tablespoon)
Breadcrumbs (half cup)
Black pepper (half teaspoon)
White Pepper (1 teaspoon)
Salt (According to Taste)
Chicken powder (2 teaspoons)
Method:
Boil potato until softens.
Once tender add all the spices and Cilantro.
Add cheese in the mixture.
Turn the batter into ball shape.
Coat with breadcrumbs.
Fry until brown.
Serve it on a platter.
               Sweet and Sour Gobi Crepes:        
Ingredients:
Medium size Cauliflower.
Maida (1 cup)
Yoghurt (1 tablespoon)
1 Egg
Red Chili flakes ( 1 teaspoon)
Black Pepper (2 teaspoons)
Garlic powder (2 teaspoons)
Salt (According to taste)
Oil (for frying)
Method:
Cut cauliflower and boil it.
Once boiled, take it out and mesh it with the help of a fork.
Add Maida, egg, and yoghurt in the mashed cauliflower.
Add water in the mixture until the batter has smooth consistency.
Mix the spices and salt in the batter.
Heat a

copper pan

and oil it.
Add small amount of batter at a time and widen it with the help of a spatula.
Flip when one side is brown.
Repeat the procedure.
Serve the crepes in serving platters form with other condiments.
Kiwi Yoghurt Shake:
Ingredients:
4 medium Kiwis.
Half cup of milk.
5 cups of Yoghurt.
Sugar (2 tablespoon).
Cashew nuts (1 Tablespoon)
Method:
Mix all the ingredients in a blender and blend until it is well mixed.
Serve the shake in 3 to 4 glasses.
Use kiwi chunks and sugar crystal for decoration.
Custard Penna Cotta:
Ingredients:
Custard mix (3 tablespoon).
Milk (1 liter)
Jelly mix (1 packet)
Sugar (According to taste)
Method:
Bring the milk to boil.
Add sugar according to taste.
Mix custard powder in 3 tablespoons of milk.
Add the custard batter in the boiling milk.
Put the flame on lower heat and stir until desired consistency is met.
Pu the custard aside until it cools down.
Mix jelly powder in 2 cups of boiling water and refrigerate until firm.
Add custard batter in the porcelain ramekins until the bottom is filled.
Top it with cherry chunks and canned cherries.
Serve it in chilled form.
Sehr Recipes:
Many among us do not like the idea of eating much at Sehr time because it is still too early, and our metabolic system is the slowest. Following are healthy recipes that you can try at Sahoor time.
Banana and Almond shake recipe:
Ingredients:
2 Bananas.
6 Almonds.
3 cups of milk.
Sugar to taste
Vanilla Essence (1 teaspoon)
Ice (to taste)
Method:
Blend everything together.
Serve in the fancy glass set and top it with crushed almonds.
4 nuts and oatmeal:
Ingredients:
4 nuts of choice (we prefer almonds, cashews, pistachio, and walnuts).
2 cups oatmeal.
4 cups of milk.
Sugar (1.5 tablespoon).
Method:
Bring milk to a boil.
Add oatmeal in it.
Add sugar and cook until the oat is softened and double in quantity.
Serve it in ceramic dishes and top it with nuts.
Lentil and Tomato soup
Ingredients:
1 cup red lentil.
3 medium sized tomatoes.
Cilantro (for garnish)
1 medium-sized Onion.
Oregano (1 teaspoon).
Garam Masala ( 1 teaspoon)
Salt (to taste )
Oil (1 tablespoon)
Red chili powder (2 teaspoon)
Black pepper (1 teaspoon)
Coriander powder (1 teaspoon)
Method:
Wash and soak the lentils for at least 2hours.
In pan cook chopped onion until light brown.
Add chopped tomatoes in the pan along wit spices and cook until thoroughly fried.
Add soaked lentil in the pan.
Cook for 2 minutes until
Once cooked serve it in a ceramic bowel.
Ramadan is a month that all Muslims love to celebrate together. Therefore, it is time for you to invite people for meals. We know how important it is to arrange perfect Sehr and Iftar meal; therefore, our store offers the perfect cutlery for your get-togethers. From alluring mug designs to budget-friendly pottery, we have got you covered. Good quality serving dishes and serving platters make a lot of difference on the table as it draws guests towards food items. For hot and cold beverages, find the right glasses and mugs that add up to your Ramazan décor. Thus, we highly suggest that you visit our store and purchase cutlery for a three-course meal and breakfast items at your next Sehr and Iftar party.
Do you know eating in copper utensils is beneficial for so many aspects of your health? Apart from a religious perspective, science has also confirmed that copper utensils should be used for serving drinks and food. Copper kills microbes, thus preventing infections and strengthening our immunity. From assisting in weight loss to increasing red blood cell production. Copper cutlery is known to provide us with significant healthful advantages.
Ramadan is a perfect time to purchase the copper dishes and demonstrate your excellent culinary skills among your friends and family in next Iftar party. From copper chutney dishes to glasses, you can find it all here. Besides that, you can also get your hands on copper pans and karahi to help you cook delicious yet healthful meals.