Copper Collection - Why is Copper Good?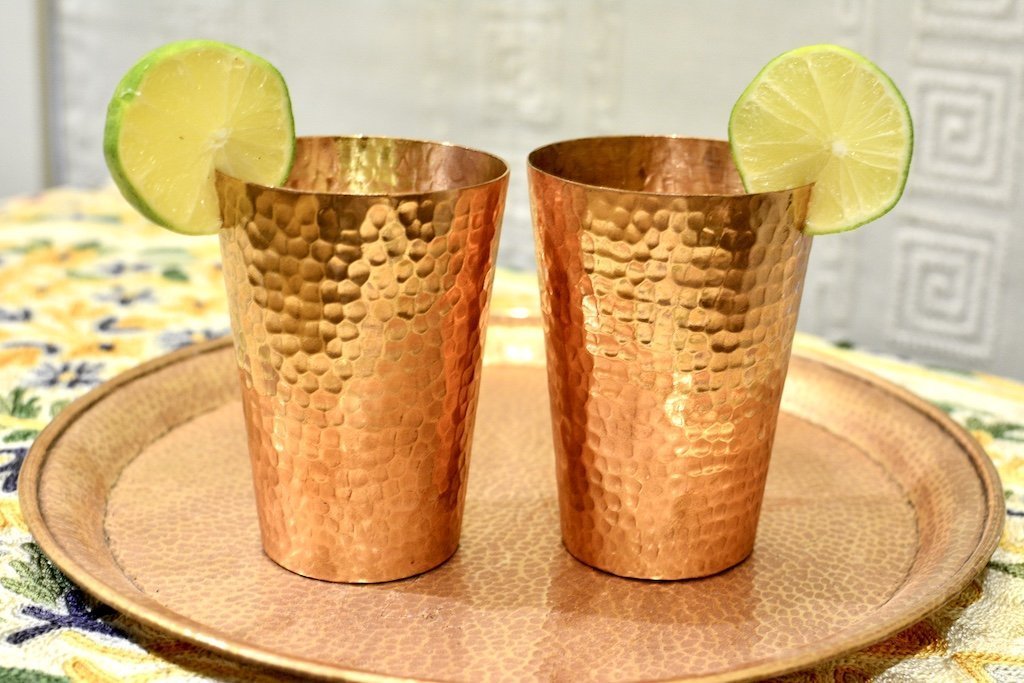 Cooper- Why This Heavy Metal Is Good for You?
Copper is a very useful metal in everyday life and commonly identifiable because of its unique color. It has many desirable properties and it is 100 percent recyclable.
What makes copper so special?      
In this contemporary period, people love to use copper products for their kitchenware, home decor, art and jewelry and even in bathrooms people preferably use copper for its durability and longevity.
Apart from being catchy to eyes, copper has a lot of health benefits. Storing water in a copper vessel creates a natural purification process. It can kill all microorganisms and bacteria present in the water and makes it perfectly suitable for drinking.
Why drinking water from a copper vesseel is beneficial?
Stimulates your brain: copper is famous to have anti-toxic and anti-convulsive properties which prevents seizures.
Beats arthritis and inflamed joints: Copper has very effective anti-inflammatory and immune system strengthening properties. Drinking water in a copper tumbler is a great way to get relief from the aches and pains.
Slows down ageing: Copper is a strong anti-oxidant and helps in the production of new and healthy skin cells replacing old dying ones.
Helps in weight loss:  Drinking water in a copper vessel regularly helps your body to reduce fat more efficiently.
Heals wounds faster: Copper has anti-bacterial, anti-viral properties. It is an effective healing agent.
Needs store always care for its customers and hence we have launched this  beautiful and classical handmade copper collection because it has multiple uses with lots of health benefits.  www.needs-sstore.com  will surely be an ultimate online shopping experience for you as we offer best prices online with free delivery all across Pakistan. 
www.needs-store.com  offers hand crafted Hammered Effect Pure Copper Mugs, Glass/Tumbler which enhance the drink taste and keep it cool for longer duration. An excellent heat conductor, purely handmade Copper Tea Pot Kettle it will keep the water or any drink retain its temperature for longer period, ready to serve for an extended period of time. Our Kabli Copper Jug has a classy look and attractive design which makes it perfect for use in home or decoration. The trendy Hammered Copper Round/Square Serving Platter looks classic design and perfectly suitable for serving food or drinks.
Copper products add a unique and stunning look to your home, while maintaining durability for years to come. www.needs-store.com is an unmatched online shopping experience at the best price with premium handmade quality products and free home delivery at your doorstep. 
Happy Shopping at www.needs-store.com where quality awaits you!