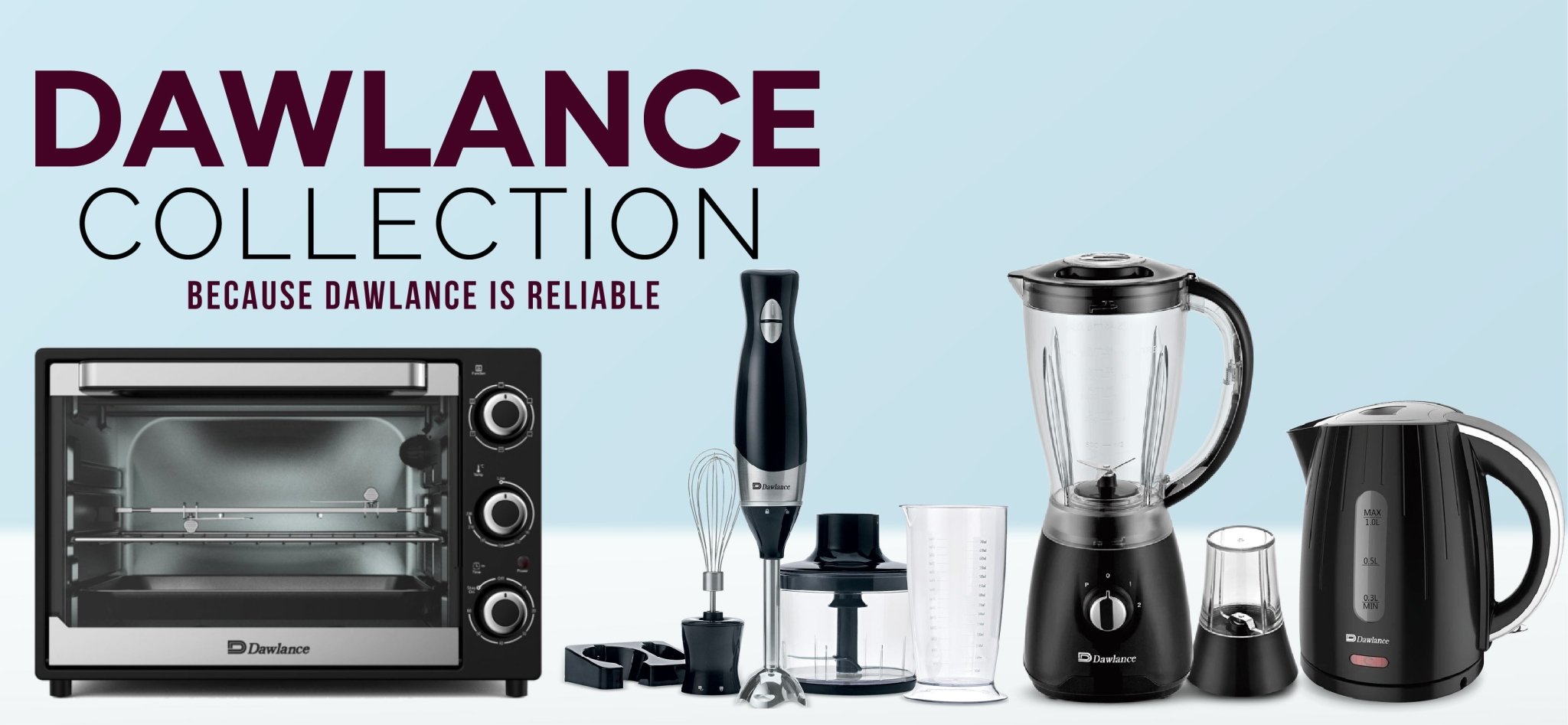 Dawlance
Sorry, there are no products in this collection
Dawlance Kitchen Appliance | Home Appliance Pakistan
Guests at the door and no time to chop and slice ingredients? Dawlance's Food Processor is the ultimate kitchen partner that can slice, chop and blend anything in seconds to give you the ultimately culinary experience. You can make delicious Pakistani dishes using the Free Food Processor Recipe Book. Packed with the power of a thick shredding disk, plastic knife for kneading dough and stainless steel chopping blade.
Breakfast & Beverages Appliance
Tired of having burnt toast every morning? Wishing you could make dessert with your toaster? Dawlance's toaster with cutting-edge technology gives you to enjoy the authentic warm aroma of bread toasted to perfection and makes so much more than just toasted bread on your toaster. Now you can make delectable Shahi Tukray within minutes.
Dawlance Steam iron is designed to effectively iron the clothes for all kinds of fabrics. Its dry iron mode, steam iron mode, and vertical ironing option allow you to use it as per your need and ease. The auto-shutoff feature ensures the prevention of clothes from burning and the self-cleaning feature makes cleaning easy.